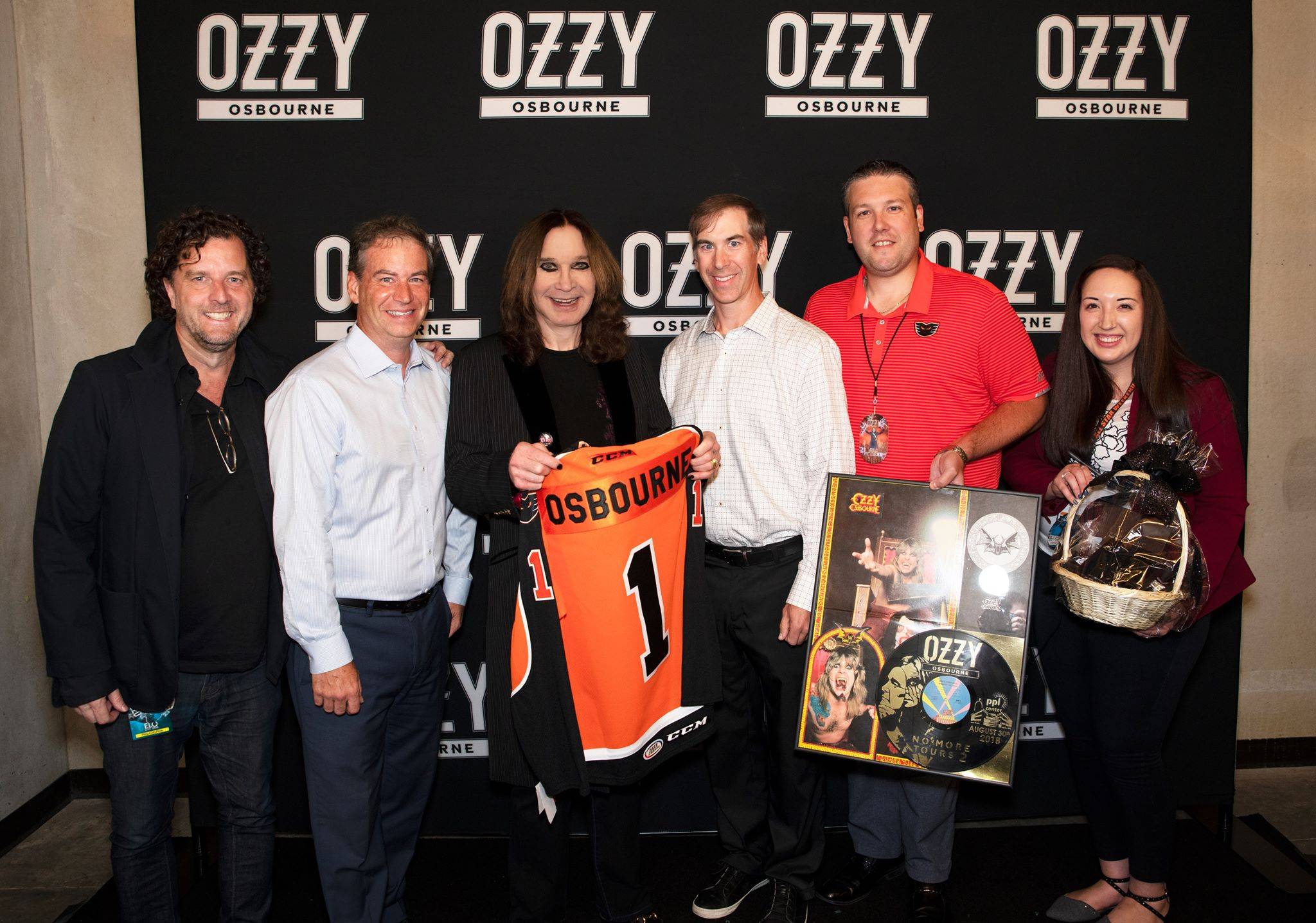 Ozzy @PPL center in Allentown, Pennsylvania where he received his very own Astro Vinyl Art.
This is during his "No More Tours 2"
This Custom Piece was created using his Speak of the Devil Album.
released on 27 November 1982 as a double album.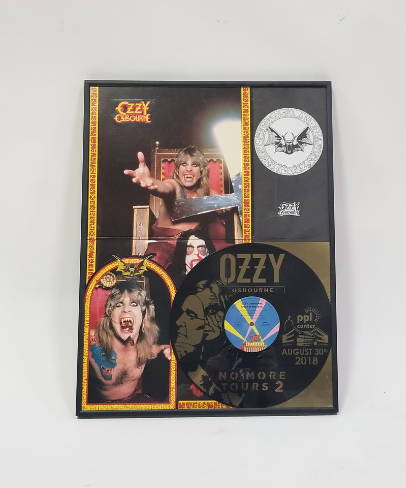 ---
POISON! On their Nothin' But A Good Time Tour
Band Members
C.C. DeVille - Bret Michaels - Rikki Rockett - Bobby Dall
This one of a kind Astro Vinyl Art was a gift created using an original Poison "Open up and say... Ahh" Album which is thier second studio album released in 1988 through Enigma Records.
This piece was given to Poison by the @PPL Center 
"Bret thought it was the coolest thing and made a playful comment to me 'this is going to break up the band' because they all wanted to keep it." - Katie @ PPL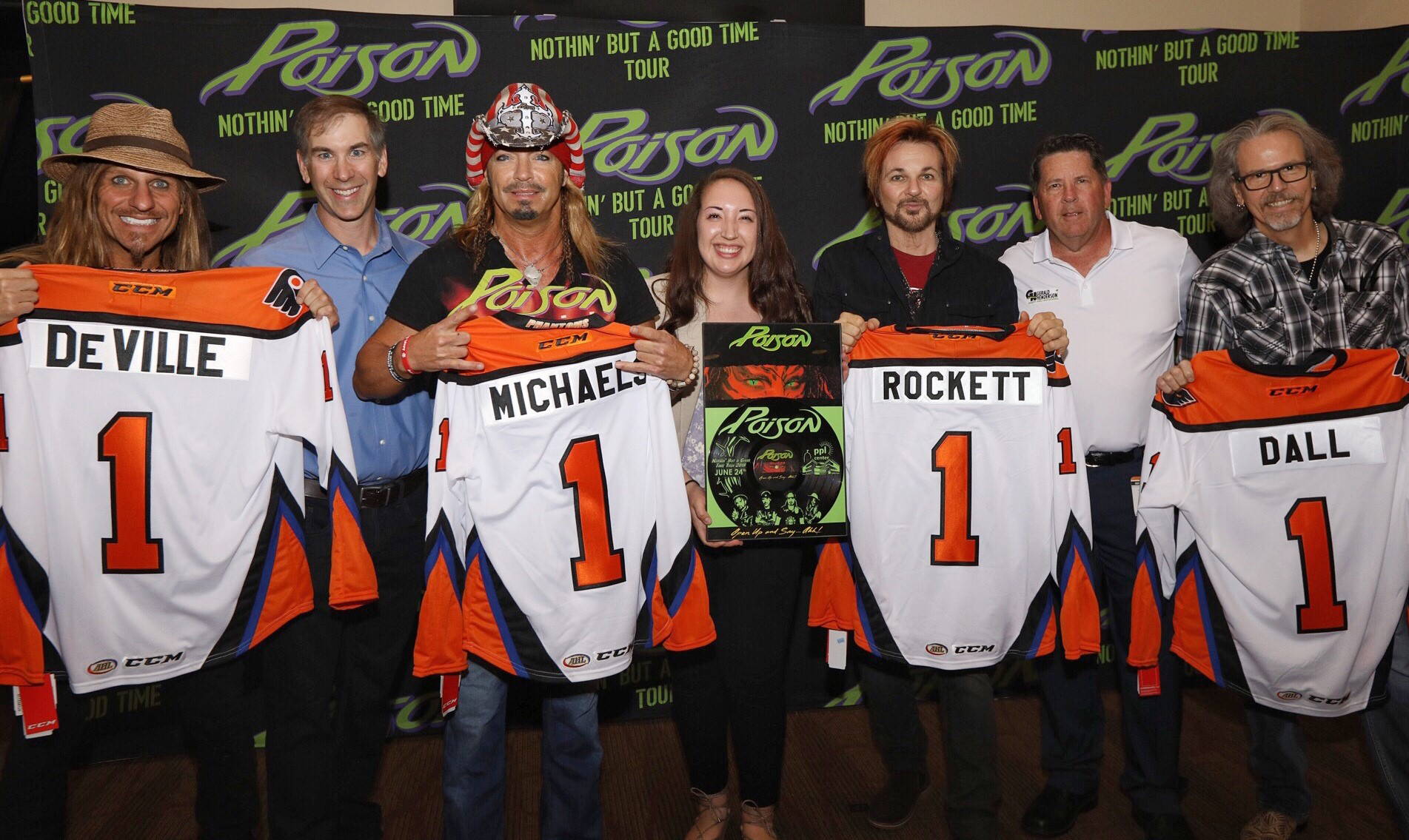 ---